2012 SME Summer Picnic
When: Sunday, August 12th, 2012 from 11:00 AM - 4:00 PM
Where: Newcastle Beach Park – Lower Picnic Site,
4400 Lake Washington Blvd SE, Bellevue, WA
Come join your fellow SME Members for a fun day at the Beach. We have the Bellevue Newcastle Beach Park Picnic Site reserved all day Sunday, August 12th. We are bringing the grill to cook up hamburgers, hotdogs, and BBQ Sandwiches and a vegetarian selection, also provided are salads, sides, desserts and beverages.
Bring your family, friends, or just yourself for a great day of fun and meet your SME Chapter 39 volunteer leaders and other SME members.
Tickets are $10.00 per person, $5.00 for students, and free for children 12 and under. Registration will be handled through eventbrite.
We have lots of games planned for big and little kids: three legged race, water balloon toss, horse shoes, twister, and more. We have a free craft table were anyone can make bracelets, jeweled boxes, kites, picture frames and more. Or if relaxing and soaking in the sun is more your speed, the Farmers Almanac forecasts August 12th to be SUNNY and HOT. Everyone is guaranteed to have fun! Get your tickets soon. We hope to see you there!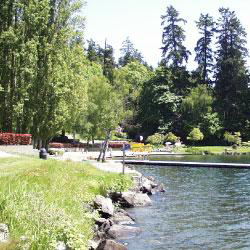 Newcastle Beach Park is located in Bellevue, on the shores of Lake Washington. Google Maps: Newcastle Beach Park. This waterfront park features a 300-foot dock, sandy swimming beach, nature trail, picnic and play areas, restrooms, swimming areas which have lifeguards on duty from late June through Labor Day.
---
Everett Factory and Future of Flight Tour
SWE, SAE, and SME will be hosting a tour of the Everett Factory and Future of Flight.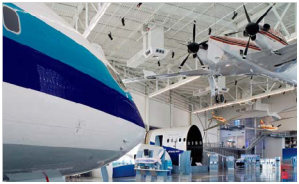 Saturday, September 15th, 2012, 10:00a.m.-1:00p.m.
Explore the dynamics of flight and experience new aviation innovations. Design and virtually test your own jet. Strap yourself into the Innovator for an exhilarating trip to virtual destinations and experiences like the Battle for Iwo Jima, a Grand Prix Race or a barnstorming stunt plane. Then go behind the scenes at Boeing—in the world's largest building by volume—to watch the very same jets you may one day be a passenger on being assembled.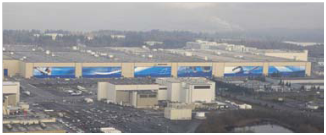 Cost: $18.00 per person, Students signing up as new SME members will receive a free one year student membership to SME. Registration will be handled through eventbrite.
Students and collegiates, enter code "sme39" for a $3.00 discount on your ticket price!
---
CMfgT and CMfgE Prep Class
Starting Tuesday, October 2nd, SME Chapter 39 will be offering the Certified Manufacturing Technologist Prep Course and the Certified Manufacturing Engineer Prep Course.
The Course will be held at Edmonds Community College on Tuesday and Thursday nights from 6:30pm to 9:00pm for five consecutive weeks, finalizing with an in class exam on Saturday, November 3rd, from 8:30am to 1:00pm. Upon request, you can attend the class remotely. We can provide you with a webex (view instructor presentation live over the internet) and teleconference number so you can attend at a location of your convenience.
Please register for the exam and order the required class material Prep Kit (Text and Workbook) no later than September 21st. Registration will be handled through eventbrite. The course fee is $100 for those who are not members. Members should use discount code "sme39" to receive the free registration. Course Material can be ordered at the SME website.
You may also wish to review the CMfgT and CMfgE Body of Knowledge and the reccomended review books.
---
---
Upcoming SME Webinars
Visit SME EVENTS
Visit SME'S WEBINAR ARCHIVE
---
BECOME LEAN CERTIFIED.
Learn more about the SME Lean or Six Sigma Certification Programs. Prepre for the Lean Certification journey by participating in a review program in a classroom or online.
Get connected with the FREE Lean Register today!
---
LOOKING FOR A JOB? RECRUITING?
CHECK OUT SME'S JOBS BANK.
Date Last Modified: 1/3/2012 11:33:22 PM